Finally! You bring home the baby you've always wanted, and your dream of being a parent has come to fruition! Yet instead of feeling the new joys of parenthood, you feel frustrated, withdrawn and overwhelmed. With the extreme highs and lows during the adoption process, it is common for adoptive parents to work through a wide range of emotions before and after placement.
If you are struggling with post adoption depression, there is help…and hope.
What is Post-Adoption Depression Syndrome?
Post-Adoption Depression Syndrome (PADS) is a psychological response to new experiences and to losses. From feelings of disappointment, to the demands of meeting an adopted baby's special needs, to the physical and emotional strain of not being prepared for parenthood.
Adoption advocate June Bond coined the term Post-Adoption Depression Syndrome (PADS) after meeting new moms who experienced feelings of sadness and an absence of bonding with their babies.
Common Symptoms
Symptoms of post adoption depression vary widely and not all new parents will experience these symptoms at any one time. Some parents may have only one or two of these symptoms, but still may be experiencing post adoption depressions.
Depressive mood or severe mood swings
Excessive crying
Difficulty bonding with baby
Isolating yourself from family and friends
Loss of appetite or binge eating
Insomnia
Fatigue
Extreme irritability and anger
Lack of interest in activities you once enjoyed
Fear that you are not a good parent
Feelings of worthlessness, guilt or inadequacy
Inability to concentrate
Severe anxiety and panic attacks
Thoughts of harming yourself or your baby
Seek help
Don't be afraid to ask an adoption professional or social worker for help – they can provide you with resources to help you with any worries or fears you may have. Talk to a therapist, your partner, friends, family, and other adoptive parents, who can provide you with necessary support.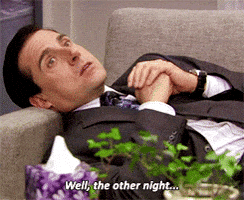 Trust the process
Creating a strong bond with your child isn't something that always happens instantly. Not every parent feels an immediate connection with their child, even among biological parents. Remember that you and your child's bond will grow in the days, months and years to come.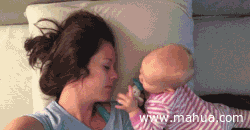 Take care of yourself
Get plenty of rest, eat well, go for walks, and designate "me time" when needed. Don't feel guilty if you must cancel an obligation or two to focus on self-care. Caring for your body will decrease the negative effects of depression.